Survey of Historic 1899 House–Spokane
June 1, 2015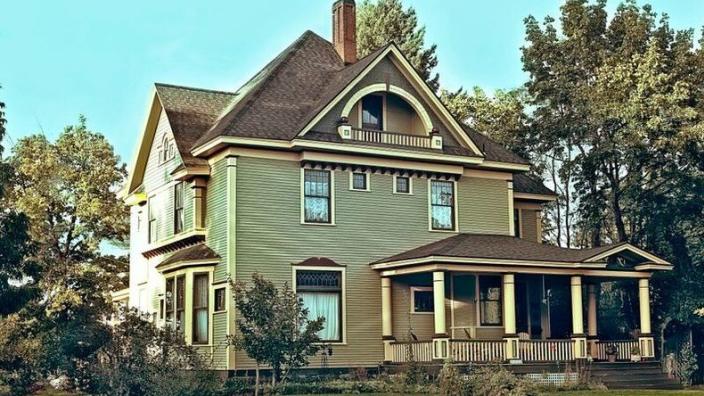 I was asked to conduct a survey of the garage at the historic 1899 House in downtown Spokane in order to determine how much distance there was from the deteriorating structure to property line and to locate the mature trees in the vicinity. This house is located in Block 4 of Browne's Addition to Spokane Falls–a block that has never been retraced since the original plat was filed in 1880. The property owner believed he had knowledge of the two west property corners on his lot, which I figured was a great place to start my search for boundary evidence.
At the northwest corner of the property I was shown a pipe entwined in tree roots. From this point I pulled a cloth tape the record distances along the north and west lines and found more pipes at record locations.
After finding sufficient evidence to determine the record boundary location, I used my total station to tie the boundary monuments, garage, adjacent fences, mature trees and house.
With the collected data I drafted an exhibit for the client, clearly addressing his questions graphically. I delivered the completed exhibit, showed the client where the items shown physically exist and answered the questions he presented.
Caleb Schwab, PLS, Interstate Survey Group
1728 W. 1st St.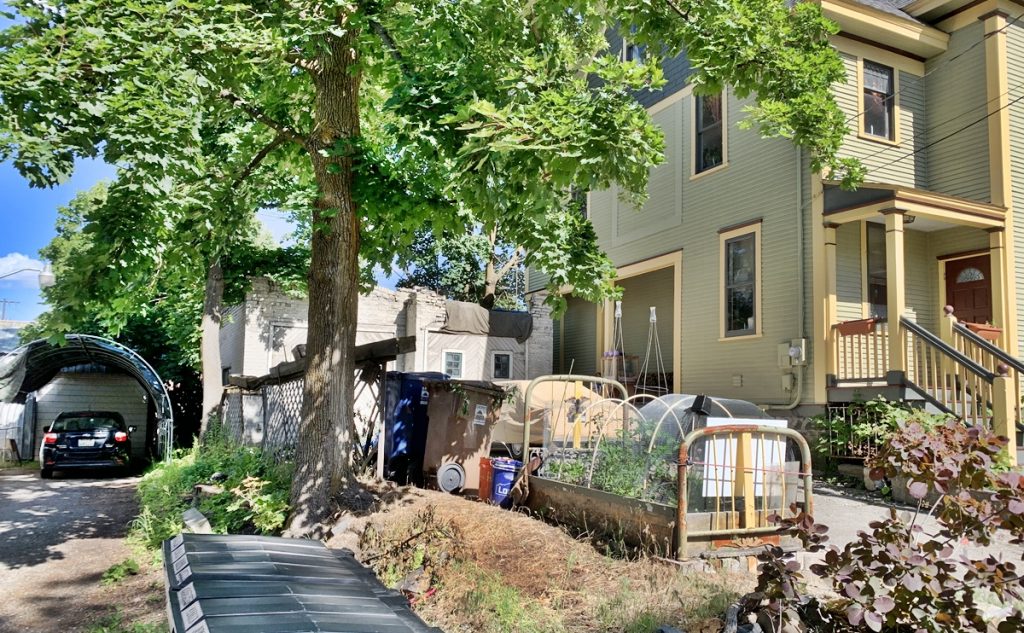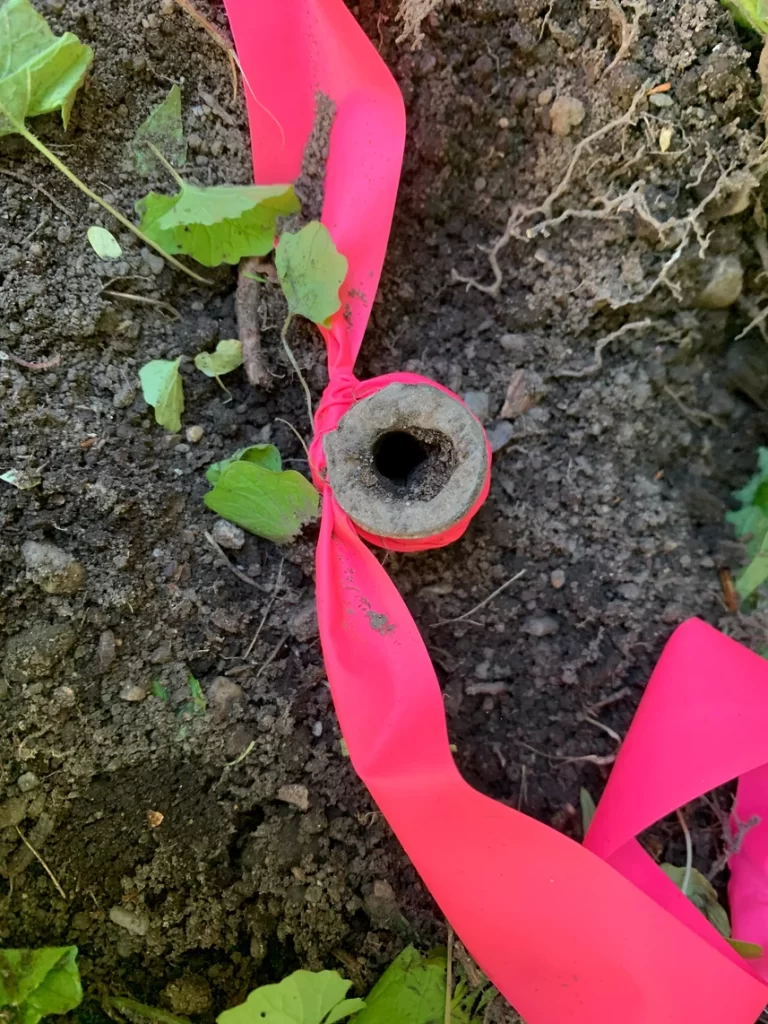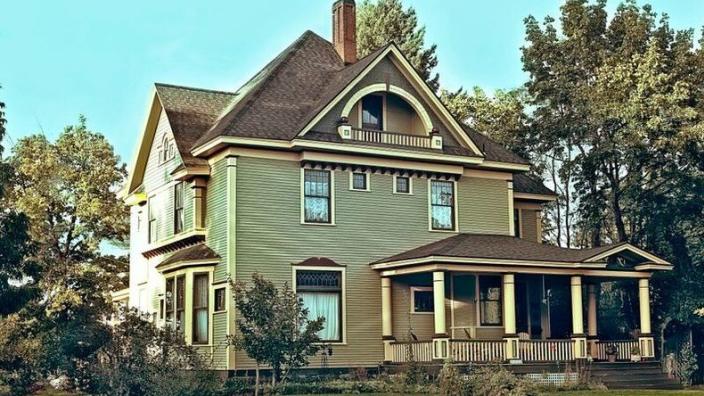 Project: The 1899 House
1899 House Bed & Breakfast is on the national and local historic registries as the Edward Louis and Dora Powell House. The house was built in a "restrained Queen Anne" style, for Spokane's tenth mayor and his wife Dora, after he was no longer in office (he was a single-term mayor, as most are, from 1893-4). Its designer was then-well-known master architect, Loren Rand, who had designed many preeminent buildings throughout Spokane after the great fire of 1889, such as Lewis & Clark High School and the Masonic Temple. Their five children were born and raised in the home, and it remained in the family until the 1950's.