Drone Surveying, also referred to as 'Drone Mapping'; is the process in which drones fly a precise grid pattern, typically a series of switchbacks, like a lawnmower pattern. As it flies, the drone carries a camera taking pictures of the project at a regular interval. Afterwards, the pictures are stitched together into one giant image of the project.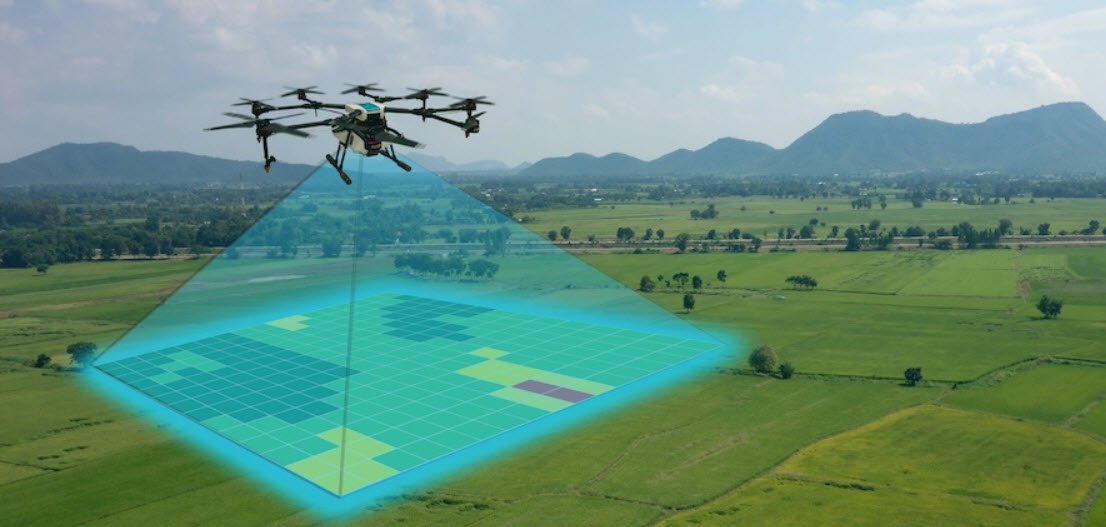 Photogrammetry
Photogrammetry is the technique used for mapping with drones. Photogrammetry is the science of making measurements from overlapping photographs. The output often results in either a map, measurement or 3D model of a real-world object or scene. In fact, many of the maps we use today are created using photogrammetry and images taken from traditional aircraft.
Mapping with drones follows the same photogrammetry process as was traditionally done with aircraft; however, the biggest difference is the low altitude the UAV can fly, which provides higher quality images.
How Accurate Is Drone Mapping?
The use of quality drone equipment along with commercial grade processing software, careful flight planning and survey grade GPS ground control points has been found to provide an accuracy of near 2-3cm horizontally and 5-6cm vertically. Check shots are taken regularly to ensure mapping accuracy standards are met and exceeded.

We offer the following services with our drones:
Quantity mapping for mining and pit operations

Mapping for ALTA surveys

Topographic mapping

Site inspections

Flood plain mapping
Our Drone Surveying Equipment
For more information regarding the drone based surveying services offered by Interstate Survey Group, please contact us.