New Castle Pennsylvania Surveying
New Castle Pennsylvania Surveying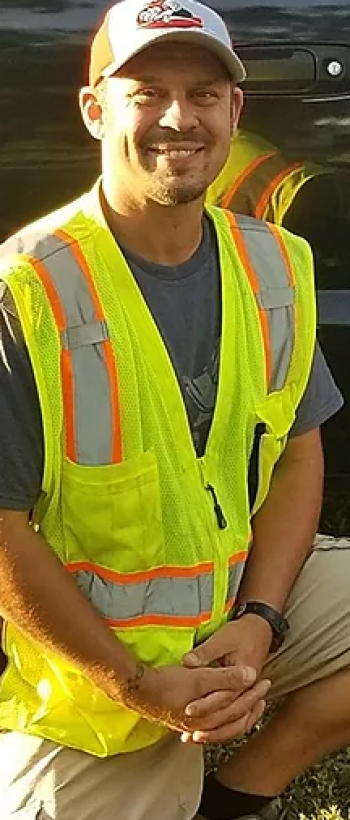 New Castle Pennsylvania Surveying
The Interstate Survey Group of the New Castle Pennsylvania Surveying location is operated by Scott Calton, PLS who is a licensed land surveyor in the state of Pennsylvania, West Virginia, and New York. This location is based out of New Castle, Pennsylvania and serves the surrounding region including Allegheny County, Beaver County, Butler County, Mercer County, and Lawrence County. Our survey team offers the latest in measurement technology including GPS. Give us a call and we'd be happy to discuss your project's needs and we always provide free estimates.
Scott is originally from North Carolina but has made his home in New Castle with his family including three children since 2006. He attended Wake County Community College from 2002 to 2006 in Raleigh, North Carolina where he earned an Associate of Applied Science degree in surveying technology. While completing his education, he began his land surveying career in 2005 working as an instrument person for an civil engineering company based out of Raleigh. During this time, he gained valuable experience both working in the field as an instrument person and as technician in the office.
In 2006, Scott relocated to New Castle, PA where he worked for various civil engineering companies performing field and office technician work. From 2006 until present, Scott has had the opportunities to gain experience completing various types of survey projects.
Outside of work Scott and his family enjoy spending time together going boating. Scott enjoys supporting and coaching his children in their activities. Recently, he had the privilege of coaching his sons t-ball team. No matter what his children do, you will find him there supporting them in all their endeavors.
The Western Pennsylvania location offers the following land surveying services:
ALTA/ACSM surveys
Boundary Surveys
Topographic mapping
Utility Easement Surveys
Easement Exhibits
Boundary Line Adjustments
Records of Survey
Subdivision Plats
Pin Location
Quality Control/Quality Assurance
On site Benchmarks
Elevation Certificates
LOMA/LOMAR services
Condominium Mapping
You may contact the location directly at 724-510-6558 or scott@interstatesurveygroup.com